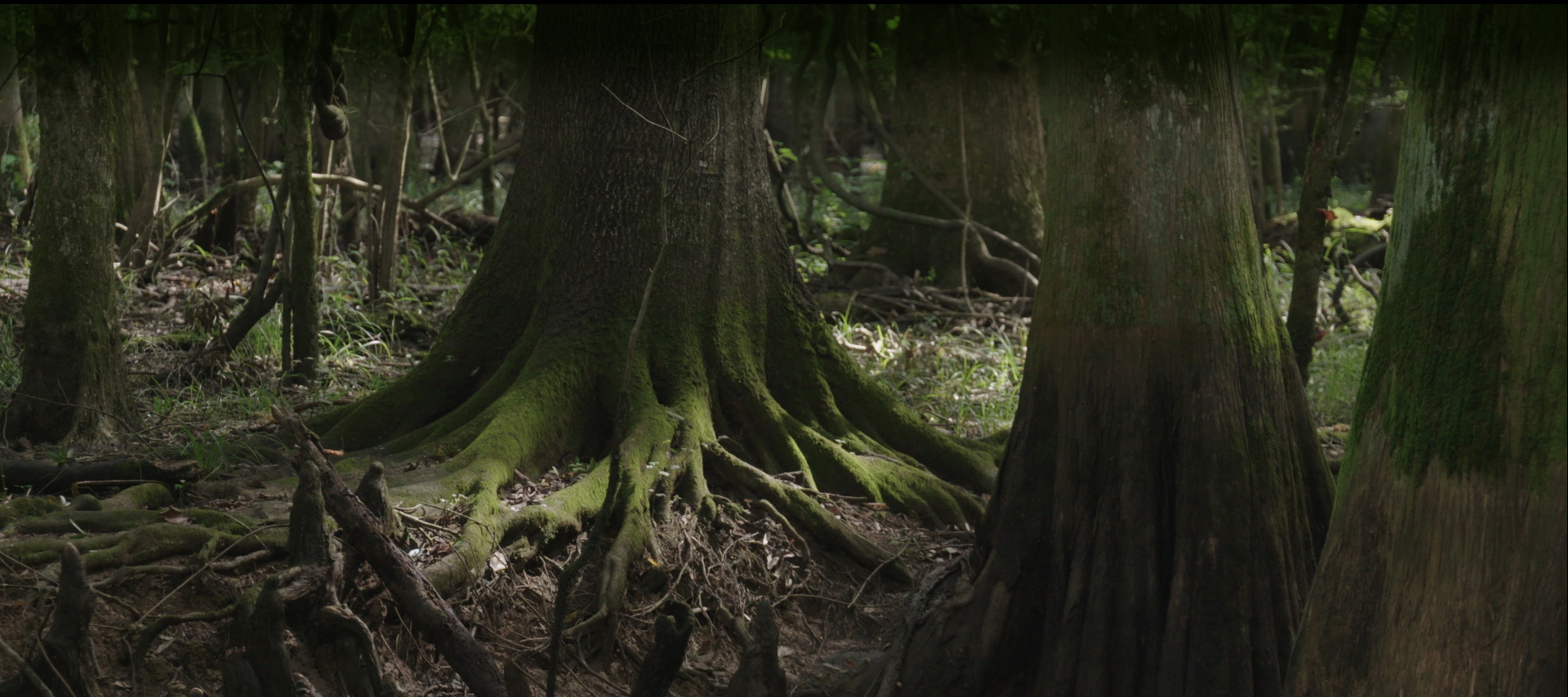 People in Film
The Partnership for Policy Integrity (PFPI) uses science, legal action, and strategic communications to promote sound energy policy. Founded in 2010 by Dr. Mary Stuart Booth, an ecologist formerly at the Environmental Working Group (EWG), and Richard Wiles, a co-founder of EWG, PFPI provides science and legal support so that citizen groups, environmental organizations, and policymakers can better understand energy development impacts on air quality, water quality, ecosystems, and the climate.  Their current work focuses on biomass energy, oil and natural gas drilling, and hydraulic fracturing.
Through issue-based regional programs, the Southern Environmental Law Center (SELC) aims to do nothing less than shape the future of six southern states. The heart of SELC's mission is ensuring a healthy environment for all the people of this region. If there is an environmental issue you've heard about that affects the South, SELC is sure to be in the middle of it, proving law and policy expertise, regional perspective, and strategic leadership.
Danna Smith, Adam Macon, & Scot Quaranda
Dogwood Alliance
For over 20 years, Dogwood Alliance has worked with diverse communities, partner organizations, and decision-makers to protect Southern forests across 14 states. They do this through community and grassroots organizing, holding corporations and governments accountable, and working to conserve millions of acres of Southern forests.
BirdLife International is the world's largest nature conservation partnership. Together there are 120 BirdLife Partners worldwide – one per country or territory – and growing. They are driven by the belief that local people, working for nature in their own places, but connected nationally and internationally through a global partnership, are the key to sustaining all life on this planet. This unique local-to-global approach delivers high impact and long-term conservation for the benefit of nature and people. BirdLife is widely recognized as the world leader in bird conservation. Their actions are providing both practical and sustainable solutions significantly benefiting nature and people.
Global Justice Ecology Project (GJEP) explores and exposes the intertwined root causes of social injustice, ecological destruction, and economic domination. GJEP envisions a world in which all societies are justly and equitably governed with full participation by an engaged and informed populace living in harmony with the natural world and one another. They accomplish their mission by (1) prioritizing campaigns that are key leverage points for advancing systemic change, and (2) linking struggles and strengthening diverse movements with strategic action, information, and analysis.
Biofuelwatch provides information, advocacy, and campaigning in relation to the climate, environmental, human rights, and public health impacts of large-scale industrial bioenergy.  They are a small team of staff and volunteers based in the UK and US. Their aims include: advancing the education of the public about the environmental, climate, social and public health impacts of different types of large-scale bioenergy as well as bio-based products; and promoting sustainable energy policies and investments that prioritize energy conservation and efficiency, as well as forms of renewable energy that result in real greenhouse gas reduction, protect ecosystems, soil, water and public health and which protect human rights, including the right to food and water.
Prof. Matthew Hansen is a remote sensing scientist with a research specialization in large area land cover and land use change mapping. His research is focused on developing improved algorithms, data inputs and thematic outputs which enable the mapping of land cover change at regional, continental and global scales. Such maps enable better informed approaches to natural resource management, including deforestation and biodiversity monitoring and can also be used by other scientists as inputs to carbon, climate and hydrological modeling studies.
Dr. Houghton is an ecologist who studies the role that terrestrial ecosystems play in climate change and the global carbon cycle.  He coordinates WHRC efforts to understand the problems of global warming and climate change, especially the role biotic systems play in this accelerating process.  Dr. Houghton served as Acting Director of WHRC from December of 2008 through June of 2011 and as Acting President during 2013 and 2014. Woods Hole Research Center has been voted the world's number one climate change think tank for the past four years.
Bill McKibben is an author and environmentalist who in 2014 was awarded the Right Livelihood Prize, sometimes called the 'alternative Nobel.' His 1989 book The End of Nature is regarded as the first book for a general audience about climate change, and has appeared in 24 languages; he's gone on to write a dozen more books. He is a founder of 350.org, the first planet-wide, grassroots climate change movement, which has organized twenty  thousand rallies around the world in every country save North Korea, spearheaded the resistance to the Keystone Pipeline, and launched the fast-growing fossil fuel divestment movement.
William Moomaw is Professor of International Environmental Policy at the Fletcher School of Law and Diplomacy, Tufts University, where he is the founding director of the Center for International Environment and Resource Policy, the Tufts Climate Initiative and co-founder of the Global Development and Environment Institute. He graduated from Williams College in 1959, and is a physical chemist with a PhD from MIT. He works to translate science and technology into policy terms using interdisciplinary tools. He was a coordinating lead author of the 2001 Intergovernmental Panel on Climate Change chapter on greenhouse gas emissions reduction, and for the special report on renewable energy due in 2010. He was a lead author of three other IPCC reports (1995, 2005 and 2007).
Stuart Pimm, Professor of Conservation Ecology at Duke University's Nicholas School of the Environment, is a world leader in the study of present day extinctions and what can be done to prevent them. His research covers the reasons why species become extinct, how fast they do so, the global patterns of habitat loss and species extinction and, importantly, the management consequences of this research. Pimm received his BSc degree from Oxford University in 1971 and his Ph.D from New Mexico State University in 1974. Pimm is the author of over 270 scientific papers and four books. The Institute of Scientific Information has ranked him as one of the most highly cited environmental scientists for over a decade.
As Senior Staff Scientists for the AMC, Publicover's areas of expertise include: conservation and management of terrestrial ecosystems and biological diversity; GIS-based landscape analysis in support of regional conservation priority planning; ecological reserve design and management; sustainable forest management; public lands management; land use and forestry planning on AMC lands; forest carbon sequestration; and wind power siting policy.
Jamie Sayen has been writing about and fighting mega-biomass for 30 years. From 1992-2002 he published The Northern Forest Forum, a grassroots journal devoted to protecting, preserving, and restoring the natural and human communities of northern New England. His latest book published in 2017, You Had a Job for Life, is about the Groveton, NH paper mill that was shut down in 2007.
Dr. William H. Schlesinger is President Emeritus (2007-2014) of the Cary Institute of Ecosystem Studies. Before coming to the Institute, he served in a dual capacity at Duke University, as both the James B. Duke Professor of Biogeochemistry and Dean of the Nicholas School of the Environment and Earth Sciences. A graduate of Dartmouth College (A.B.) and Cornell University (PhD.), he has been investigating the link between environmental chemistry and global climate change for over 30 years. His recent work focuses on understanding how trees and soil influence atmospheric carbon dioxide levels. He is the author or coauthor of over 200 scientific papers on subjects of environmental chemistry and global change
Timothy D. Searchinger is a Senior Fellow at the World Resources Institute and serves as the technical director of the next World Resources Report: Creating a Sustainable Food Future. He is also a Research Scholar and Lecturer at the Woodrow Wilson School of Princeton University. Trained as a lawyer, his work today combines ecology and economics to analyze the challenge of how to feed a growing world population while reducing deforestation and greenhouse gas emissions from agriculture. Searchinger was the lead author of papers in Science in 2008 and 2009 offering the first calculations of the greenhouse gas emissions associated with land use change due to biofuels, and describing a broader error for bioenergy in the accounting rules for the Kyoto Protocol and many national laws.
Blackwater Nottoway Riverkeeper Jeff Turner patrols the Blackwater and Nottoway Rivers. With over 50 years of experience on the two rivers, Turner is on the water three days a week, and makes evening patrols two nights each week throughout the year, earning him the regional distinction of being the 'Keeper of the Rivers.' Jeff was the first RIVERKEEPER in the state of Virginia and the 47th RIVERKEEPER worldwide. Now there are over 270 RIVERKEEPERS throughout the world.
Alan Weakley is a plant systematist, plant community ecologist, biogeographer, and conservation biologist focused on the species and systems of the Southeastern United States.  His teaching interests include the systematics and biogeography of the Southeastern United States, community classification developing the U.S. National Vegetation Classification, and land management, conservation planning, and environmental policy questions involving the conservation of Southeastern United States ecosystems and species. Prior to coming to the University of North Carolina in 2002, Weakly  had an extensive career in applied conservation biology, working with the North Carolina Natural Heritage Program, The Nature Conservancy, and NatureServe (the Association for Biodiversity Information).
Tom Wessels is a terrestrial ecologist and professor emeritus at Antioch University New England where he founded the master's degree program in Conservation Biology. With interests in forest, desert, arctic, and alpine ecosystems, plus geomorphology, evolutionary ecology, complex systems science, and the interface of landscape and culture, Tom considers himself a generalist. He has conducted workshops on ecology and sustainability throughout the country for over three decades. He is the author of numerous book, his latest being Granite, Fire,and Fog: The Natural and Cultural History of Acadia.