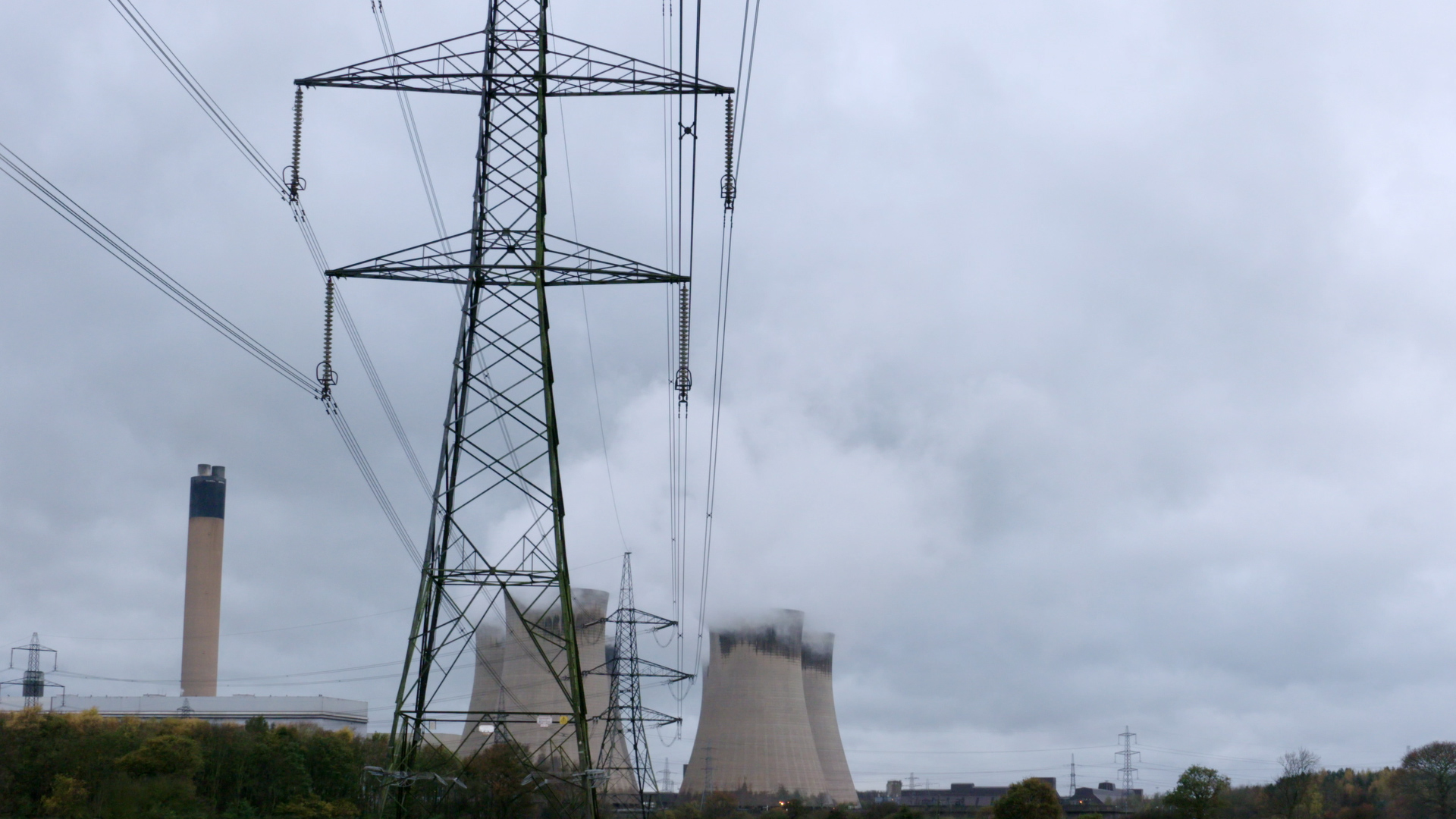 Learn More
Key Biomass Articles and Publications
There's a Booming Business in America's Forests. Some Aren't Happy About It –  Photographs and Video by 
The 'Green Energy' That Might Be Ruining the Planet – Michael Grunwald, Politico, March 26, 2021. A comprehensive acccounting of the current status of the biomass industry in the southeastern US, with discussion of the policy stance of key Biden appointees at the EPA, Dept of Agriculture, and National Climate Advisor. BURNED is mentioned in this piece.
Money To BURN – VPRO.NL, February, 2021. A detailed and comprehensive investigation by a team of journalists and European newsrooms into the biomass industry, focusing on Estonia and the destruction of its forests.
Will New US EPA Head Continue His Opposition to Burning Forests for Energy? – Justin Catanoso, Mongabay, February 4, 2021. Biden's new EPA chief nominee, Michael Regan, has leaned away from biomass instatements but now needs to back it up with policy actions.
EU's Own Scientists Warn Against Burning Wood for Renewable Energy – European Commission's Joint Research Council, January, 2021.  The report confirms that EU "biomass" policies are harming forests, degrading ecosystems, and undermining climate goals.
Are Forests the New Coal? Global Alarm Sounds as Biomass Burning Surges – Justin Catanoso, Mongabay, August 2020. An international accounting of the biomass industry including a statusing of subsidies and a look at the Netherlands.
Bad Business: The Economic Case Against Woody Biomass as Renewable Energy – Alexandar Wisner, et al, Rachel Carson Council, February, 2020. A sequel to Clear Cut, the report focuses on subsidy, bailout, and credit-based profits of the wood pellet industry plus false claims of renewability and carbon neutrality.
Money to Burn – Jacob Shea, Sierra Magazine, January, 2020. This article takes issue with the Forest Service practice of logging to mitigate wildfires citing the work of Chad Hanson at the John Muir Project.
Slow Burn – Elbein, Catanoso, Stradler, Raleigh News and Observer with the Pulitzer Center, January, 2020. This three-part series on the wood pellet industry and the role of North Carolina forests in combating climate change took six months to write.
Clear Cut: Wood Pellet Production, the Destruction of Forests, and the Case for Environmental Justice – Alexandra Wisner, et al, Rachel Carson Council, January 2020. This report highlights the fallacies and economic and political injustices surrounding the industry, focusing on Enviva, the largest producer of wood pellets globally, and its operations within North Carolina.
Playing With Fire: An assessment of company plans to burn biomass in EU coal power stations – Sandbag, December 2019. This report from a UK climate think tank assesses the threat to global forests from planned coal-to-biomass power plant conversions across Europe.
Burnout: E.U. Clean Energy Policies Lead to Forest Destruction – Natural Resources Defense Council, November, 2019. This report provides the first full accounting of how 15 E.U. member states subsidize bioenergy.
The Great Biomass Boondoggle – Mary Booth, New York Review of Books, October, 2019. This expose of by the founder of the Partnership for Policy Integrity debunks the cooked carbon accounting books of the biomass industry.
Serious Mismatches Continue Between Science and Policy in Forest Bioenergy – Michael Norton, et al, Global Change Biology, August, 2019. European scientists call for international action to restrict climate-damaging forest bioenergy schemes.
Mapping the Biomass Industry – Environmental Paper Network, September, 2019.  Interactive maps for biomass energy plants and pellet mills that show the current extent and planned expansion of the biomass industry across the globe.
Don't Burn Trees to Fight Climate Change — Let Them Grow – Bill McKibben, The New Yorker, August 15, 2019. Founder of 350 and Ghandi Peace Award winner weighs in on the junacy of biomass.
Biomass Fact Sheet: Burning Wood from 'Sustainably Managed' Forests Increases Carbon Pollution for 40+ Years – Southern Environmental Law Center, August, 2019. This 4-page fact sheet summarizes the findings of a report by the Spatial Informatics Group about the life-cycle CO2 burden of US-based Drax pellet mills.
Intact Forests in the United States: Proforestation Mitigates Climate Change and Serves the Greatest Good – William Moomaw, Susan Masino, Edward Maison; Frontiers in Forests and Global Change, 11 June 2019. This peer-reviewed article makes the case for proforestation as a strategy to take address climate chaos and biodiversity loss.
Are Forests the New Coal? A Global Threat Map of Biomass Energy Development – Environmental Paper Network, November 2018. This report summarizes the international scale of the biomass energy industry as well as the threats to the forest that this potential growth could cause.
Global Importance of Large Diameter Trees

– Global Ecology and Biogeography, James Lutz, 2018. Because large-diameter trees constitute roughly half of the mature forest biomass worldwide, their dynamics and sensitivities to environmental change represent potentially large controls on global forest carbon cycling.

The Biomass Delusion – Environmental Paper Network, October 2018. A short position statement on biomass energy that organizations can sign and endorse.
The Bioenergy Boom from the Federal Stimulus: Outcomes and Lessons – Partnership for Policy Integrity, Mary Booth, PhD and Brett Luenberger, October 2018. A 49-page report that lists the subsidies received at 25 biomass electric facilities in the US.
Not Carbon Neutral: Assessing the Net Emissions Impact of Residues Burned for Bioenergy – Mary S. Booth, Ph.D., IOPScience, February, 2018.  This article assesses net CO

2

emissions from burning tree tops and branches left over from forestry operations and  explodes the fallacy of carbon neutrality.

Forests: The Bridge to a Fossil-Free Future –

Richard A. Houghton, Philip B. Duffy, and Alexander Nassikas, Woods Hole Research Center, January 2018. A

2-page science update that outlines how stopping deforestation in tropical rainforests could limit global warming.

The Great American Stand: U.S. Forests and the Climate Emergency – Dogwood Alliance, William Moomaw & Danna Smith, March 2017. A 48-page report that outlines the science and public policy behind why the US needs an aggressive forest protection agenda focused in its own backyard.
Wildlands and Woodlands – Harvard Forest, 2017. This 6-page summary of a longer report presents the case for the importance of forests in New England and advocates for increasing forest protection.
Pulp Fiction – John Upton, Climate Central, October 2015. A three-part series, described in the New York Times as "a compelling and infuriating package," chronicles the fast-growing practice of wood burning for electricity, and its impact on the climate. The culmination of five months of investigative reporting in England and the U.S.
Trees, Trash and Toxics: How Biomass Energy Has Become the New Coal – Partnership for Policy Integrity, Dr. Mary Booth, April 2014. This 81-page report was foundational in defining the arguments against the efficacy of burning trees to generate electricity as a climate solution.
Statements and Letters from Scientists
Films/Videos/Presentations
Proforestation – A Simple Solution to an Urgent Problem – Video of a presentation by Dr. William Moomaw, Feb 27, 2021, sponsored by Standing Trees Vermont. The one-hour talk covers Proforestation and how it compares to what is happening on Vermont's federal and state public lands.
More of Everything – A film about Swedish Forestry, January, 2021. Length: 59:08 minutes. The Swedish forestry model is promoted as a success story, promising both climate change mitigation and safeguarding of biodiversity, but is this really true?
America's Trees Are Being Burned for Fuel – Vice News, December 2020. Length: 8:21 minutes. Some innovative climate solutions meant to wean us off fossil fuels are actually doing damage-like Wood Pellets, highly processed lumps of ground-up wood that are used for biofuel.
Before the Flood – Fisher Stevens and Leonardo DiCaprio, National Geographic, 2018. The film features DiCaprio on a journey as a United Nations Messenger of Peace, traveling to five continents and the Arctic to witness climate change firsthand.
Forests and the Future of Our Climate – Video of a talk by Dr. William Moomaw, co-sponsored by Kestrel Land Trust and Smith College Center for Environment, Ecological Design & Sustainability, February 2018. Length: 1:05:55. The talk lays out a strong case for how New England's forests can help mitigate global climate change.
The Lost Forests of New England – Ray Asselin, 2018. Length: 56:47. Film about remaining old growth forests in New England.
Key Resources on Climate Change
Losing Earth – Nathaniel Rich, New York Times, August 2018. This narrative addresses the decade from 1979 to 1989 when humankind first came to a broad understanding of the causes and dangers of climate change; and what happened – and didn't happen.
Climate Change First Became News 30 Years Ago. Why Haven't We Fixed It? – Andrew Revkin, National Geographic, July 2018. In the time it took to build the case that climate change is a pollution problem, it's become unnervingly more than that.
The Uninhabitable Earth – David Wallace-Wells, New York Magazine, July 2017. Famine, economic collapse, a sun that cooks us: What climate change could wreak – sooner than you think
Recalculating the Climate Math – Bill McKibben, The New Republic, September 2016. The numbers on global warming are even scarier than we thought.
Exxon: The Road Not Taken – Neela Banerjee, Lisa Song, and David Hasemeyer, Inside ClimateNews, September 2015. Exxon's own research confirmed fossil fuels' role in global warming decades ago.
What Exxon Knew About Climate Change

 – The New Yorker, Bill McKibben, September 2015.

Global Warming's Terrifying New Math – Bill McKibben, Rolling Stone July 2012. Three simple numbers that add up to global catastrophe – and that make clear who the real enemy is.